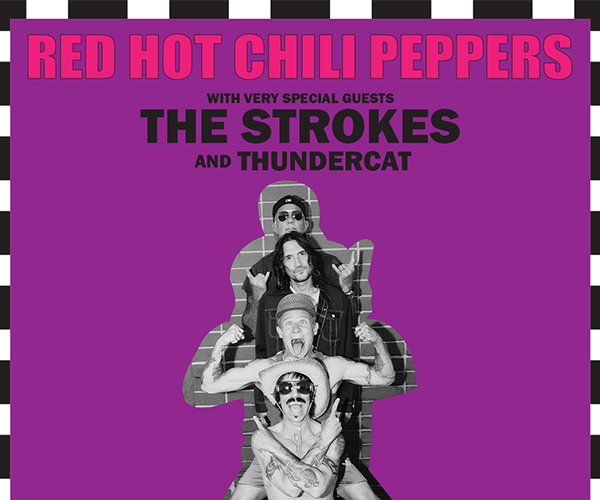 Red Hot Chili Peppers – Global Stadium Tour
RED HOT CHILI PEPPERS GLOBAL STADIUM TOUR
The Red Hot Chili Peppers, with very special guests The Strokes and Thundercat, bring their World Tour to MetLife Stadium on August 17.
The 2022 tour will mark the return of guitarist and all-round cosmic musician John Frusciante to the group, as well as the band's first ever stadium tour in the U.S. Red Hot Chili Peppers will be performing their career-spanning hits as well as new music from their forthcoming album.
COVID-19 Entry Protocols
Guests are not required to wear a mask to enter and do not need to show proof of vaccination or provide a negative COVID-19 test. The NJ Department of Health recommends wearing a face mask when recently exposed to someone with COVID-19, or if you live in a county with elevated or "high" COVID community level. Check back for updates as these guidelines are subject to change. Visit the Stadium Safe page for more information.
Last Updated: June 8, 2022