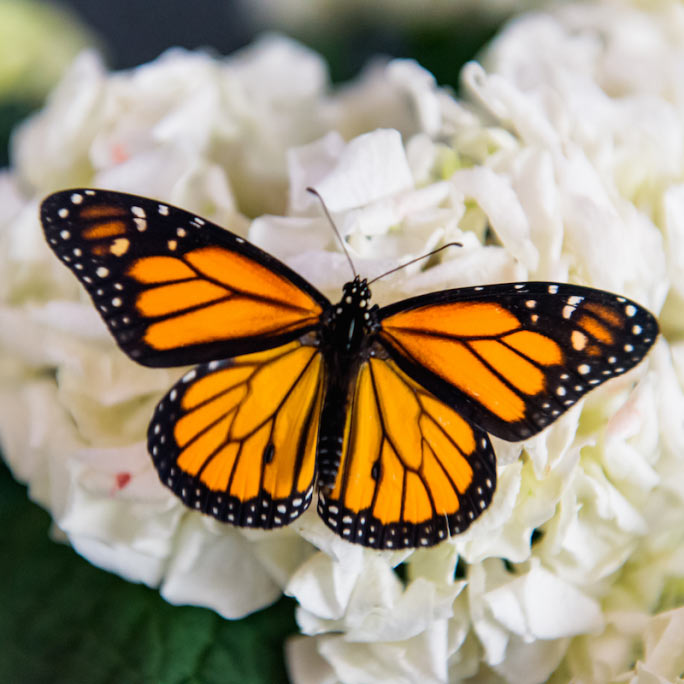 Butterfly House
Feel a thousand monarch and painted lady butterflies fluttering around you! Open April 2 through May 8
Do you sense a lively flutter in the air? It's no surprise. About a thousand butterflies have landed at Liberty Science Center to help us celebrate spring!
Visit the Butterfly House any day we're open from April 2 through May 8, and you can feel the magic of butterflies fluttering around you, feeding on plants and nectar, and even landing on your shoulder or finger.
Spending time with our monarch and painted lady butterflies is included with any admission ticket. Be sure to visit soon, and experience happy landings for yourself.